Your Source for Fleet and Commercial Needs

Call 918-806-3043 or E-MAIL


Hours of Operation:

Monday through Friday 9am - 6pm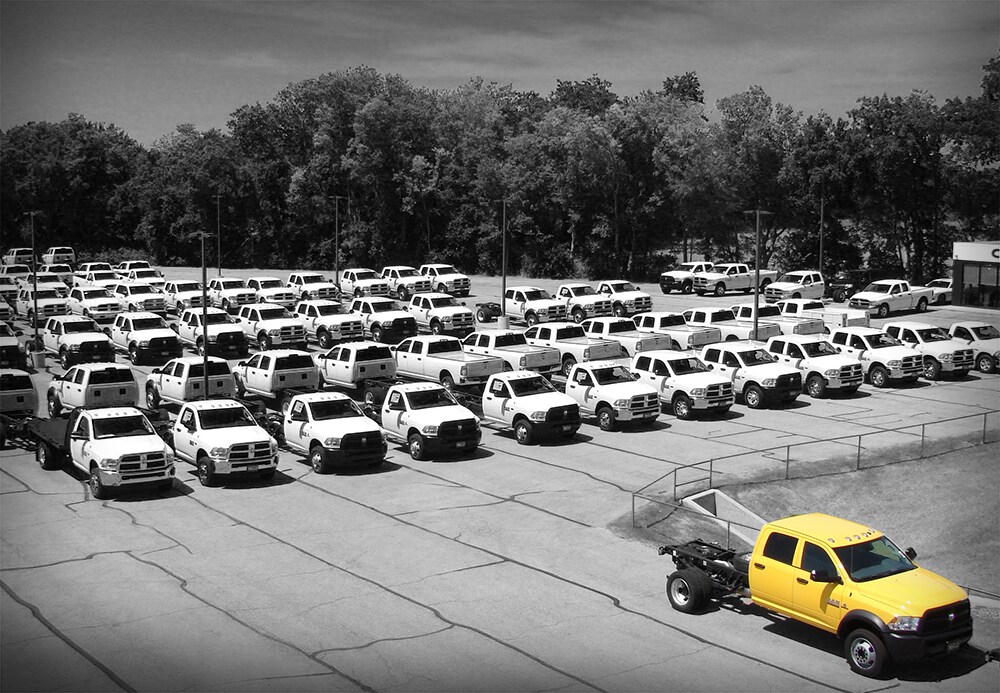 Free Membership

Extended Service Hours
A Dedicated Business

Link

Staff

Free Loaners for Selected Vehicles




Shuttle Service

Commercial Vehicles in Stock

Next-Available Bay

Up to $1,000 Up-Fit Allowance

Free Advertising Opportunities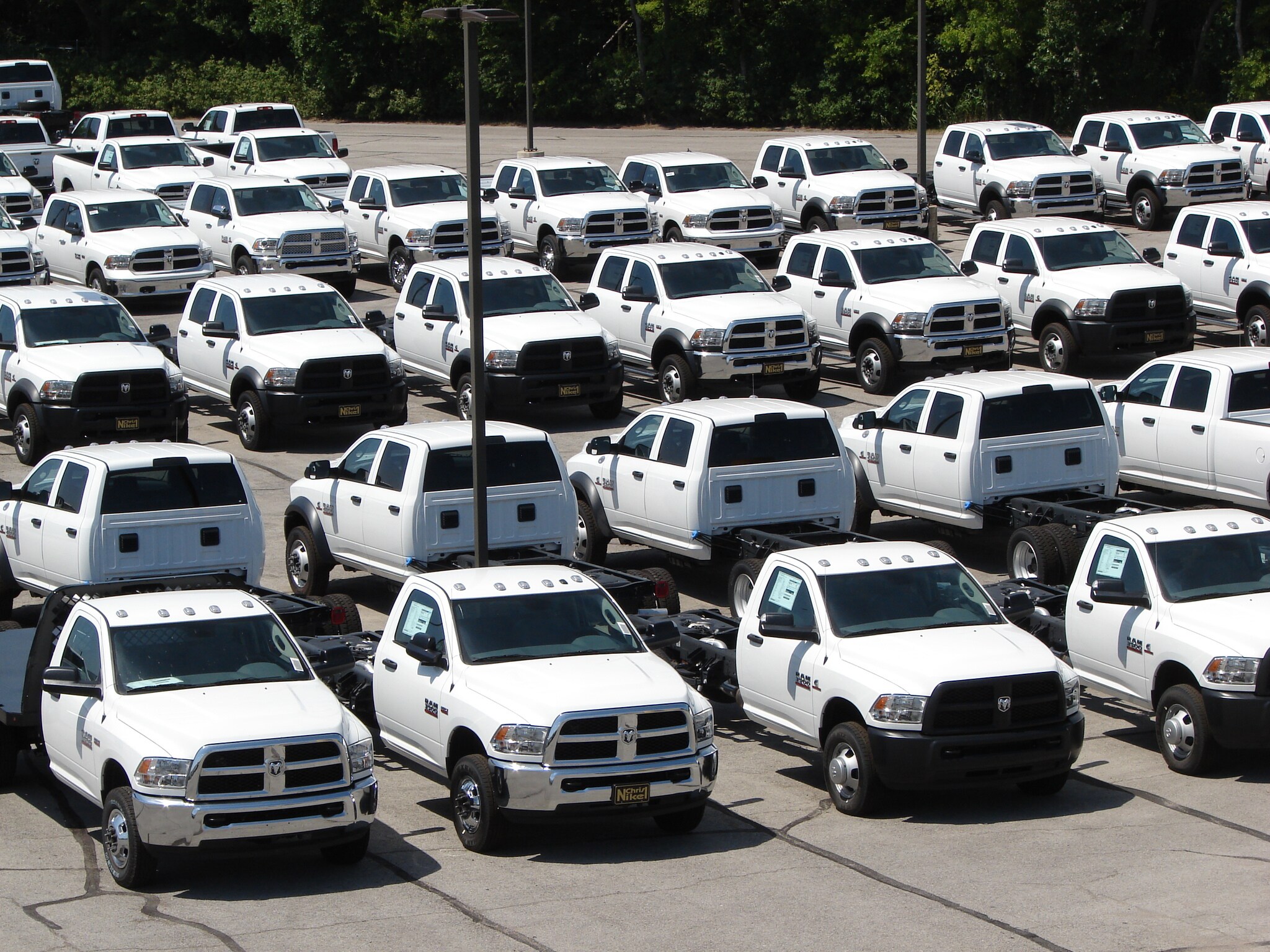 Chris Nikel Chrysler Jeep Dodge Ram has one of the largest inventories in the northeast. You have specific needs, and we have the trucks to satisfy them! With over 200 commercial trucks in stock and thousands of other vehicles to choose from, we will always be able to find the tools you are looking for at a price you can afford. Even if you are not a business link member, we can work with your budget to make you a great deal. Here at your northeastern Oklahoma Ram dealer, we have the best deals in town on all of your fleet and commercial needs. Whether it be a Ram 1500, Ram 2500, Ram 3500, Ram 4500, Ram 5500, Promaster, Cargo Van, or even something off of our pre-owned lot, call 918-806-3043 and we will tell you about our special pricing program.
Committed Commercial Consultants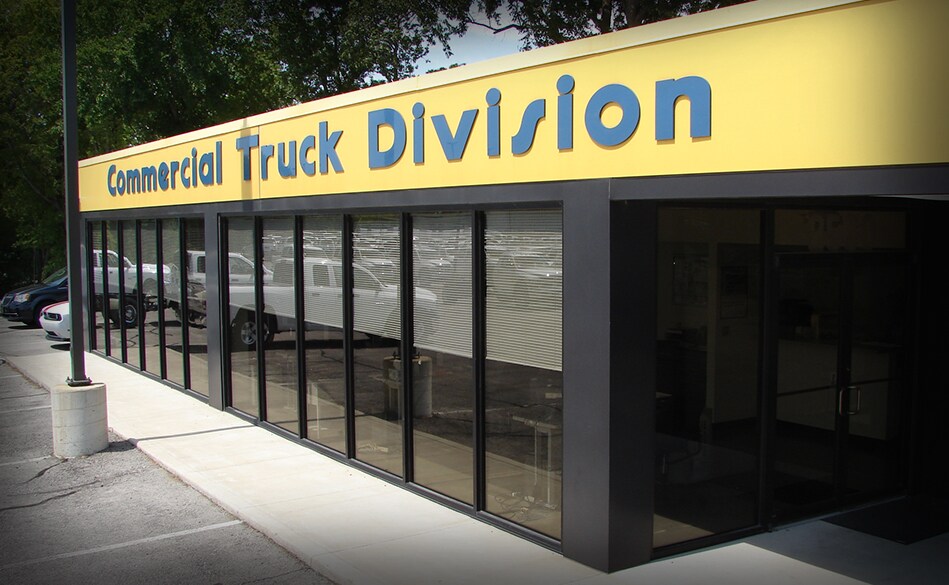 No more trying to communicate your commercial needs to a retail salesperson. Our Account Managers work with commercial accounts

only

. Certified and trained to match your needs with the proper vehicle and equipment, your Account Manager can handle the entire purchasing, up-fitting, and delivery process
Up-fitted, Rigged, and Ready to Go
We keep rigged and ready units in stock, plus we have our own NTEA Certified up-fit department on premise. Also, we have agreements with major up-fitters across the country. We can have your truck ready to work in no time.
You will have your own dedicated Commercial Service Advisor, Fermon Hansel, who can be reached at 918-806-4103. Great service starts with great communication.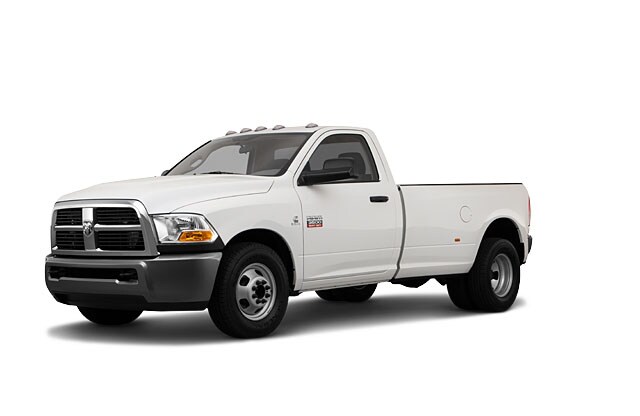 Go to the Front of the Line
Commercial Advantage members always get the next available Service Bay. We know that your time is money, so our top priority is to get you in and back to work in the fastest time possible.
The Chris Nikel Commercial Advantage is here to serve Tulsa, Broken Arrow, and northeast Oklahoma with the best selection of Commercial Trucks and Vans while offering unbeatable value. Whether you need a light duty pickup for occasional use or a job-specific truck built especially for your business, Chris Nikel Commercial Division has the best selection and the means to up-fit your truck quickly. Time is money, and our goal is to save you as much of both as possible. Our staff is trained to find the perfect Ram Truck or Van to suit your needs whether you need one or an entire fleet and to take personal care of you every step of the way.  
Just like any other tool you use for work, your vehicles need maintenance as well. Take advantage of BusinessLink. There is no cost to join, and the program is designed to save you, as a business owner, time and money when you need it most. We understand that a vehicle in service is a vehicle that is not producing. BusinessLink makes sure that you spend as little time as possible when repairs or maintenance are due and you have something to drive in the meantime. Or, take advantage of the free shuttle service. A dedicated Service Advisor means that you only need to talk to one person in our Service Department, and they understand what you need.
Get the truck you need now! The Chris Nikel Commercial Advantage has over 200 Ram Trucks and Vans in stock, including the Ram 3500, Ram 4500, and Ram 5500 Chassis Cab. Also we have access to thousands more. This means you won't have to wait weeks for the perfect truck. Need something job-specific? We work with a network of Ram up-fitters to make sure your truck is ready to work no matter what you do. From flatbeds to rollbacks, utility bed and more. Our Commercial Truck Finance Department offers the best finance rates and terms as well as Commercial Truck Leasing to meet your budget needs.